Traditional Methods with Contemporary Design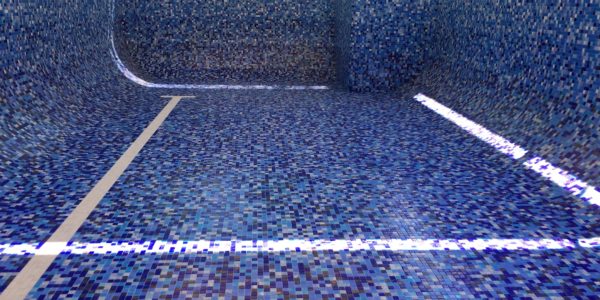 Traditional Methods
Before laying down the tile, we prepare the surface using a traditional mortar float instead of a quick-fix hardie board. This means that we take the extra time to ensure that all surfaces are styled perfectly before we lay down the first tile, flattening out any imperfections and smoothing any curves to ensure all surfaces are plumb, level and square.
In our shop we hand finish our tile and stone slabs, making sure there are no bumps or lippage and that all all joints have tight tolerances.
Modern Materials
Our shop is equipped with top of the line stone cutting technology, using laser levels and machinery to cut, shape, and router stone before finishing it by hand.
Designing is done with CAD, autoCAD, and Illustrator so that our drawings are as precise as possible before even laying down the first tile.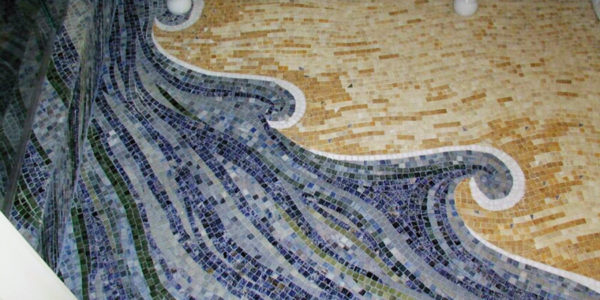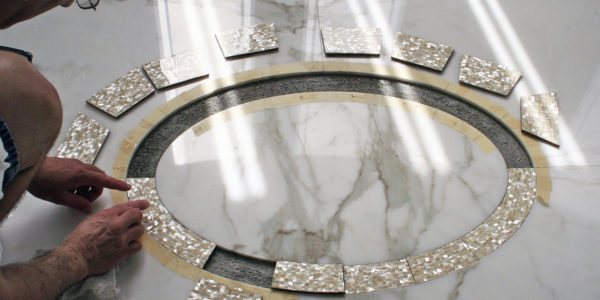 "No Cuts" Design
We specialize in symmetrical "no cuts" layouts in complex, intricate designs, meaning that we will go above and beyond to design the tile installation to the space. This includes re-spacing manufactured tile and individually laying down pieces by hand or completely manufacturing original tile, from sourcing materials to designing layout to cutting to installing.